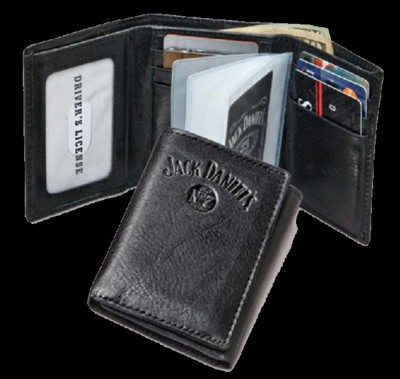 Officially Licensed Smooth Leather Jack Daniels Trifold Wallet.
Your friends at Jack Daniel's remind you to drink responsibly. For sale to adults of legal drinking age. Jack Daniel's and Old No. 7 are registered trademarks.
Item number 3011JD
Price $45.00
Please allow 2 weeks for delivery.
Continental United States only. Shipping charges are $8.50 per Gift Shop combined order unless otherwise specified.